Staff Profile About Us Join Our E-mail List


Dr. David Breininger, DDS
"Dr. B" hails from Fort Wayne, Indiana and attended Purdue University. He was inducted into Phi Beta Kappa (scholastic honorary) and competed on the track team, where he held school records in both the shot put and discus events. He received his DDS degree from Indiana University in 1978. After graduation he joined the U.S. Navy and has literally been "around the world" on an aircraft carrier and an assignment with the Marines on Okinawa, Japan. Dr. B also completed a post-doctoral residency and M.S.D. degree in periodontics at Indiana (1983-1985). After a 28 year career in the Navy, Dr. Breininger acquired the dental practice in 2007 following the untimely death of the previous owner, Dr. James Dale. Dr. B also performs volunteer dental care at Chesapeake Care Free Clinic and serves as secretary of his homeowners association. When not busy with dentistry, he and his wife enjoy riding their recumbent bikes, gardening and grandchildren.
Kathy Parsons, Practice Manager
Kathy has been in the dental field since 1974 and has been practice manager since 1994. She has an intimate knowledge of dental procedures and is our expert on insurance benefits. Kathy is married and has two grown children and one grandson. She enjoys all kinds of sports and is very athletically inclined. She enjoys running, biking and any sport in which her grandson is currently participating. She also enjoys traveling and the great outdoors.
Laurie Stankus, RDH
Laurie is an ODU graduate and has over 30 years experience in dental hygiene. Laurie has a strong interest in health and nutrition, and her practice philosophy is based on a strong belief in the link between oral and general health. She thrives on her interaction with people and the opportunity to teach patients how they can develop a healthy and confident smile. Laurie is married with two daughters. She is active in her church and also enjoys decorating, gardening, working out at the "Y" and vacationing with her family. Although no longer active in equestrian competition, she is an expert rider and retains a strong love of horses.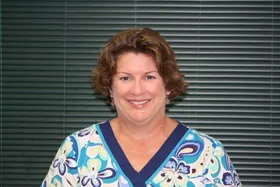 Ivy Peterson, RDH
Ivy is a skilled and experienced dental hygienist who takes the quiet and gentle approach to patient care. She enjoys the challege and satisfaction of transforming a mouth that has suffered from neglect and making it healthy again. Ivy and her husband make attending their two children's sporting events a top family priority. Ivy also pursues a variety of domestic interests, including quilting and baking.

Rita Hazelwood, Dental Assistant
Rita is a West Indian native who immigrated to the U.S. in the mid-1980's. She has been a dental assistant for eleven years, working in a pediatric office for two years before moving to a large cosmetic dental practice. Rita has also spent a considerable amount of her off duty time learning the skills and procedures of the dental laboratory profession. She has a genuine passion for dental esthetics and patient satisfaction, which she compares to the excitement of winning the lottery. She has a great ability to explain dental options in terms that patients can readily understand. In her free time, Rita enjoys spending time with her family and performing home improvement projects.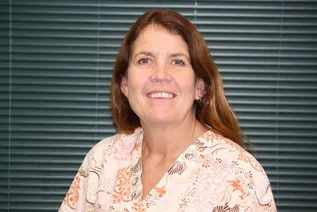 Colleen Burns, Dental Assistant
Colleen's journey to Tidewater began in Watertown, NY (just south of the North Pole according to her). Her dental career started in 1994 in a small office near Ft. Drum, NY, with its strong military population. She also learned how to shovel 3 feet of snow ("No big deal, Dr. B!"). Her next move was to a family dental practice in Alexandria, VA. However, the lure of the ocean was too strong to overcome, so she moved again, this time to Va. Beach. She is living her dream, residing close to the oceanfront where she can enjoy surfing, beach festivals, biking, camping and the smell of salt air. Colleen enjoys the team atmosphere of the office and the emphasis on quality care.